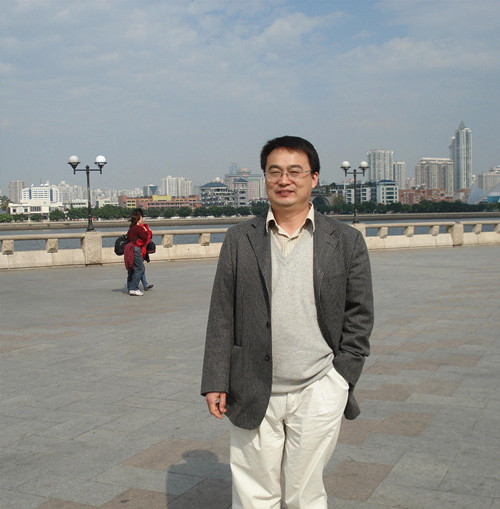 Tel:+86 10 88236113
E-mail: changz@ihep.ac.cn
Chang Ze (Ph.D / Professor of Physics)
Born in Shangdong Province, China (1964).
Education:
Sept. 1989 -- Jun. 1991 Ph.D. in the Institute of Theoretical Physics, CAS, Beijing, China
Sept. 1986 -- Jun. 1989 M.S. in Zhongshan University, Guangdong, China
Sept. 1978 -- Jun. 1982 B.S. in Shangdong University of Science and Technology, Shangdong, China
Research experience:
Postdoc at IHEP, Beijing, 1991 ĘC 1993 ;
Visited ICTP as visiting scholar from 1993 ĘC 1995;
Full professor, tutor of Ph.D students , IHEP, Beijing, 1995 - present
Research Field:
Quantum field theory, Super string and M theory, and integral system.
Recent Research Work:
http://www.slac.stanford.edu/spires/find/hep/www?rawcmd=ea+Chang,+Zhe